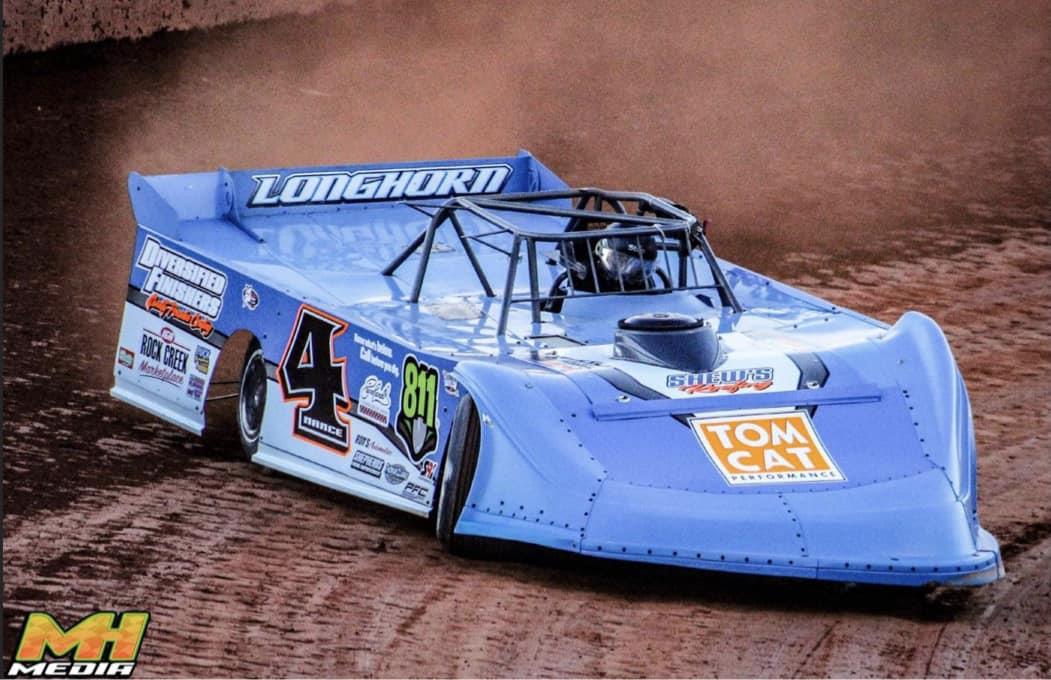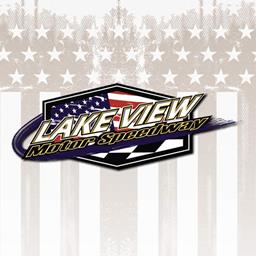 8/21/2023
Lake View Motor Speedway
---
Matthew Nance Scores Blue Ridge Late Model Win At Lake View
For Immediate Release
LAKE VIEW, SC (August 12) – Rhonda, NC's took the lead on the second lap and never looked by leading the rest of the way for the Blue Ridge Outlaw Late Model win Saturday night at Lake View Motor Speedway.
After winning the dash, points leader Scott Shirey started on the pole position, but spun entering turn one, collecting several cars including Richie Corley. Shirey would return several laps down after repairing the damage sustained in the accident. Shirey's misfortune put local favorite, Michael Marlowe, on the pole and he would lead Nance on the start. But, Nance would fight back and take the lead on lap two. After several cautions for stalled cars, Colt Smith would spin from the top five on a lap 23 restart. Nance dominated from there to take the win over Marlowe, Dylan Watson, Colten Stanley, and Smith. Rounding out the top 10 were Aaron Weed, Derek Lane, Blake Sanderson, Brandon Dockery and Corley.
Outside pole sitter Austin Wayne Self got the jump on his teammate Buck Stevens and led flag-to-flag for the American Racer 602 Modified win. Stevens night would go downhill from there when he was caught on the wrong side of a three battle with Case Daniels and Dustin Perritt, sending him into the frontstretch wall with seven laps to go. Following Self to the finish line were Dustin Watkins, Daniels, Chris Stowe, and Andrew Albertson.
Cameron Norris, IV prevailed in a race long battle with Terry Caples, Jr. for his first NASCAR Street Stock win of the year. The only major incident of the race occurred on a restart that saw Bobby Edge, Jr. slam the inside guardrail on the front stretch. Caples led at the start, but was passed for the lead by Norris on lap five. Joey Wilkes had a chance at the victory but spun in turn two while running second with just three laps to go. Following Norris and Caples to the checkered flag were Ryan Touchberry, Dylan Lacey, and Josh Herring.
Andrew Register led flag-to flag in a wild Fred's Tire & Auto Stock V8 feature for his first career win. Jason Floyd looked to have a shot at the win, but was damaged after contact with Blaise Bryant coming to the caution flag. Following Register at the finish were Bryant, Chucky Nicholson, Derek Kemper, and Anthony Morris.
Jason Brown led flag-to-flag for his second straight win in the Morrisonbuilt Performance SCDRA Sport Compact division. Rounding out the top five were Julio Cifuentes, Chelsey Richardson, Brian Mercer, and Troy Hill.
In Bell & Bell Vintage Car action, Michael Fulwood was the Pro Modified winner, while Nathan Swann won in Modified, Jackson Smith in Sportsman, Jason Swann in 6-Cylinder, and Chris Sirjane in Masters.
The next event at Lake View Motor Speedway will be next Saturday night, August 26 and will feature the Steel Block Bandit Late Models racing for $5,000 to win. Joining them will be the 602 Modifieds, along with the NASCAR Street Stocks, Stock V8, Sport Compacts, and Jr Mini Sprints. For more information, please "Like" Lake View Motor Speedway on Facebook, follow @LakeViewDirt on Twitter or by visiting lakeviewmotorspeedway.com.
---
Submitted By: Lisa Clemons
Back to News