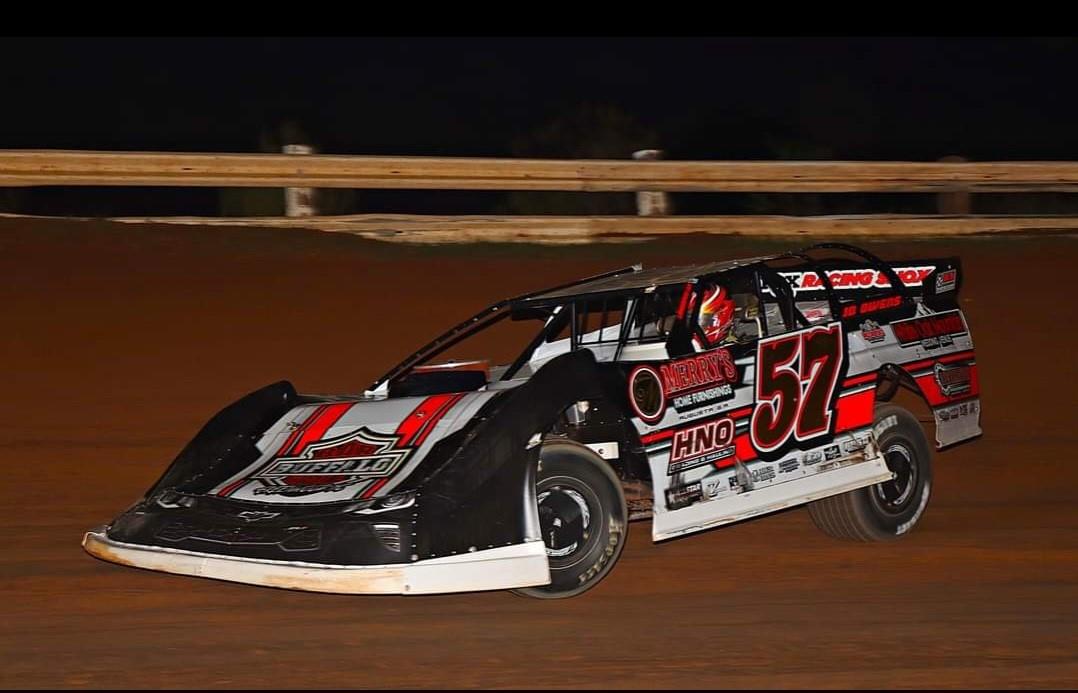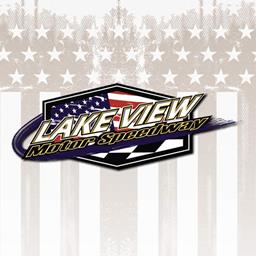 10/3/2023
Lake View Motor Speedway
---
Luke Cooper Completes Season Sweep At Lake View
LAKE VIEW, SC (September 30) – Woodruff, SC driver Luke Cooper completed a season sweep of the GM Performance 602 Late Model visits to Lake View Motor Speedway with another win on Saturday night.
Cooper jumped out to the lead at the drop of the green flag and would not look back from there. The hardest crash of the night occurred on lap two when Morghan Johnson spun into the front stretch guardrail. Cooper did have one close call when Travis Harp spun just in front of him in turn one with 8 laps to go. Cooper dominated in taking the victory over David Smith, Willie Milliken, Dean Bowen, and Zack Cox.
Rocky Gasque withstood challenges from Tom Lovett and Chucky Nicholson to win the 3rd Annual Jackson Winkler Memorial for the Fred's Tire & Auto Stock V8 division. Both Lovett and Nicholson mounted charges on Gasque but he proved to be too strong in capturing his first win of the year. Nicholson finished second in front of Lovett, Blaise Bryant, and Derek Kemper.
Former track champion Ron Pope held off Benji Thompson to capture the Carolina Outlaw Super Street win. Danny Hudson started on the pole position, but spun on the opening lap in turn one causing Johnny Moore and Kevin Davis to make hard contact with him. The caution waved again when contact between Peyton Abbott and Jonathan Hardee collided sending Hardee into the front stretch wall. Following Pope and Thompson to the finish line were Chris Powers, David Royal, and Hunter Denny.
Cameron Holloway started on the pole and led every lap en route to his second NASCAR Advance Auto Parts Weekly Series Street Stock win this season. The first caution of the race waved on lap two when Brandon Grimsley spun in turn two and collected Hunter Denny. Championship contenders Terry Caples and Austin Rodonis also encountered their own struggles. Caples was eliminated after he clipped the spinning car of Aiden Ragland on the frontstretch on lap five. Rodonis was running second until he spun in turn four with just two laps to go. Following Holloway to the checkered flag were Cameron Norris, IV, Joey Wilkes, Stephen Ford, and Mike Coursey.
Former track champion Case Daniels made a triumphant return leading flag-to-flag for his first 602 Modified win of the year. Cameron Norris, IV made an outside pass on Mike Beasley to finish second, while Dustin Perritt, and Tyler Davis rounded out the top five.
Collin Brown passed his son, Jason, with four laps to go for his first Morrisonbuilt Performance SCDRA Sport Compact win of the season. Rounding out the top five were Tim Vance, Chelsey Richardson, and John Ledwell.
The next event at Lake View Motor Speedway will be Saturday night, October 14 and will feature the 602 Modifieds, NASCAR Street Stocks, Fred's Tire & Auto Stock V8s, Morrisonbuilt Performance Sport Compacts and Econo 4s. For more information, please "Like" Lake View Motor Speedway on Facebook, follow @LakeViewDirt on Twitter or by visiting lakeviewmotorspeedway.com.
---
Submitted By: Lisa Clemons
Back to News